9 things you should do in Merano in May 2021!
Visit the Merano Thermal Baths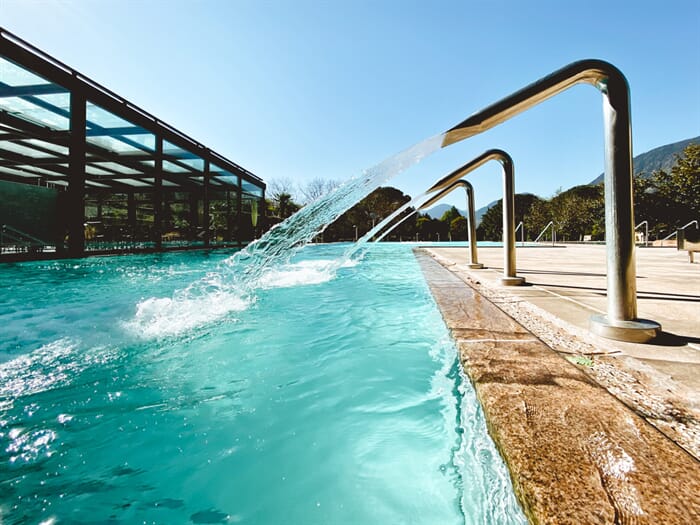 On May 15, 2021, Terme Merano will finally open its doors again, or more precisely the magnificent thermal park with its outdoor pools. Reason enough to find a fine spot in the middle of Merano in the well-kept greenery of the park and splash around in the heated pools.
Visit the Rainguthof animal world
Especially suitable for families with children, but also for all animal lovers, nature and landscape lovers: the Rainguthof, just below the Gampen Pass above Lana. Around the old farm, a diverse animal world has been created in recent years: Here there is - in impressive surroundings with lots of views of the Etsch Valley- a unique variety of animals for the region to marvel at- and to pet: goats, sheep, ponies, pot-bellied pigs, deer, donkeys, pheasants, squirrels, rabbits, guinea fowl, hamsters and small Galloway cows are not only housed here in a species-appropriate manner, but are also fed here by visitors, the food can be purchased directly at the kiosk.

Open daily from 10:00 to 18:00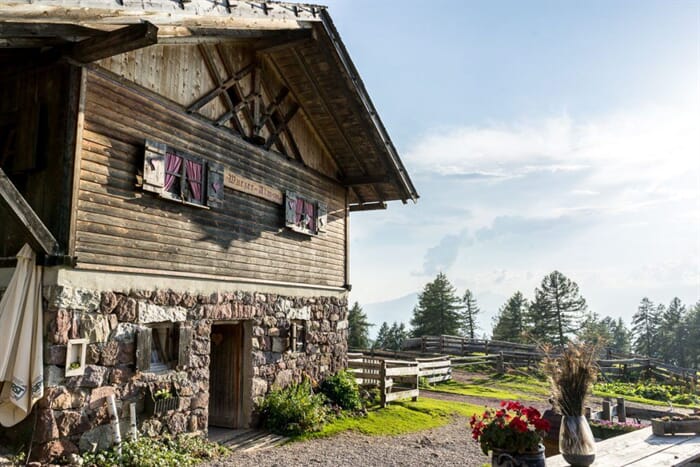 The Wurzer Alm (1707 m) belongs on the list of every pleasure hiker because of its fantastic location, the easy accessibility, but especially because of the famous cuisine of landlady Ulli! In spring, the Wurzer Alm takes part in the KornArt series of events, which means that the cuisine in May is all about grain cultivation, which has been revalued by initiatives such as Regiokorn and KornArt. One more reason to visit the Alm in May and put shepherd's macaroni & Co back this time to enjoy dumplings, Schlutzkrapfen and much more, freshly prepared from local grain!

Open daily from 10:00 am to 6:00 pm
Shopping in the Merano Portici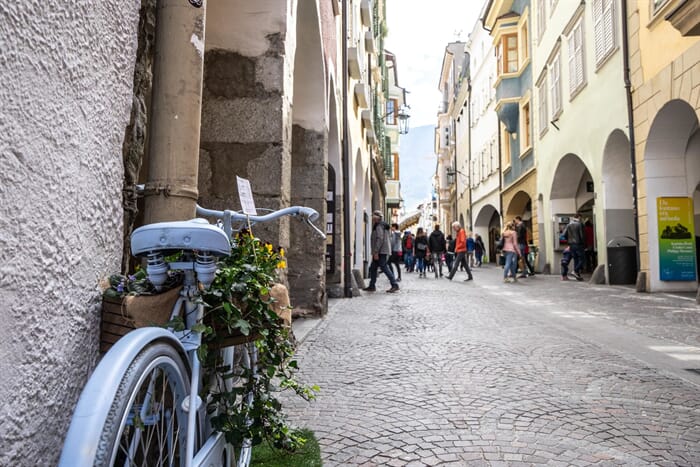 Perfect at any time of the year, but in May even more ideal for shopping lovers: the Merano Portici! The summer collections are now complete and ready to try on, and the many restaurants under the historic arches of the arcades serve cool aperitifs and fresh dishes to the small tables in the middle of the Laubengasse. Dolce Vita and Mediterranean flair in a historic ambience at it`s Best!

The stores are open until 19:00 on weekdays
The bars and restaurant are open until late in the evening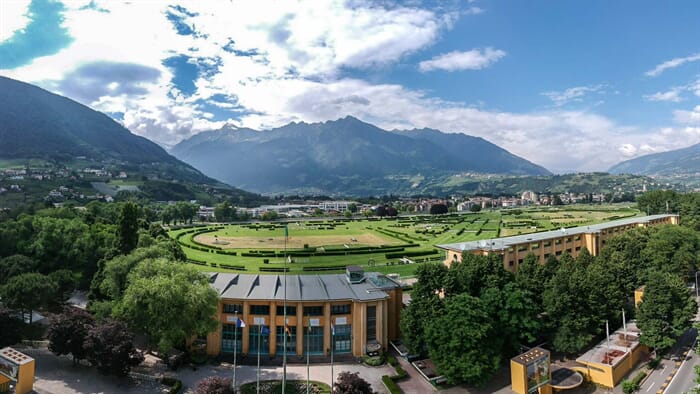 The Merano racecourse dominates the cityscape every time you look down on it from the surrounding heights. Thanks to the newly renovated grandstands, the historic horse racing course has retained its flair, a new management has breathed new life into the "green lung of Merano" in recent years, and the race Sundays are once again well attended thanks to an attractive supporting program! Of course, a visit to the horse races also includes a bet or two, as is well known, the betting fever at the Merano racecourse is particularly contagious thanks to the magnificent ambience!
On the 1st of May, for more than 30 years, the model airplane day of the Merano Model Club takes place on the racecourse, which attracts thousands of visitors every year, who can marvel at model airplanes from all over Europe and their demonstrations!

The race dates in May 2021:
Sunday, May 16
Whit Monday, May 24
Sunday, May 30
Eat your way through the dandelion weeks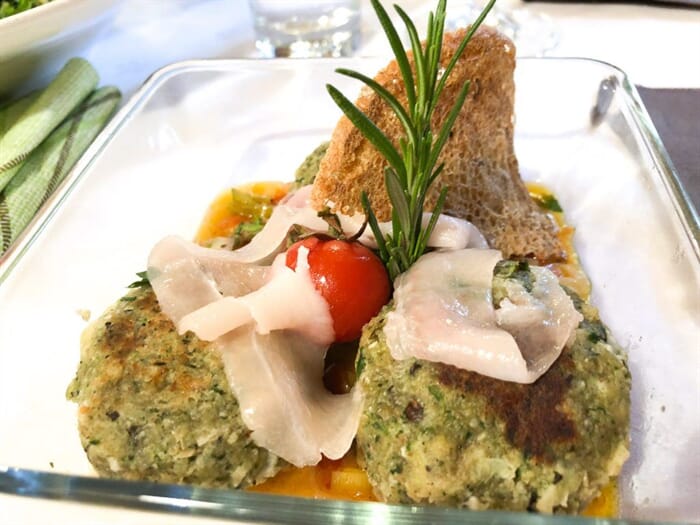 Dandelion has been used for centuries against various diseases. It has a blood purifying and metabolism stimulating effect. These positive properties make the dandelion even today a valuable, healthy food. Already since 1996 the dandelion weeks take place at Deutschnonsberg. Thus, this culinary initiative is one of the first of its kind in the region, no wonder it is still going strong: A thematic framework program, consisting of guided hikes, cooking classes, guided tours and lectures on the subject of herbs, but above all the specialties from and around the fresh dandelion cream are what attract veritable pilgrimages of connoisseurs to the idyllic Deutschnonsberg! Freshly stung in the surrounding meadows, with all its ingredients and individual flavors, the dandelion is processed in the kitchens of the participating inns to the finest specialties.

The dandelion weeks take place until May 16, 2021
Visit the Tallner Sundays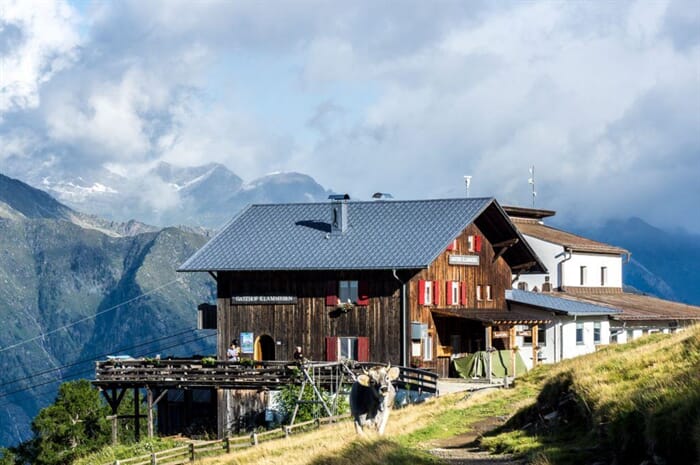 The Hirzer cable car, the Verdins cable car with Grube chairlift and the inns of Obertall, Videgg and the entire Hirzer area invite you to hike and enjoy culinary delights as part of the Tallner "Sunntige". Of course, every day is perfect for hiking in this area, but during the Tallner Sundays the cable cars run a little longer and special specialties are offered at the huts and inns, as well as many surprises, as musical entertainment!

Opening hours cable car Hirzer and cable car Verdins - Tall: Until 18.30 clock
Opening hours chairlift Grube: Until 6 p.m.

Dates of the Tallner Sundays:
May 2, 2021
6. June 2021
4. July 2021
1. August 2021
September 5, 2021
October 3, 2021
Visit the first summer evenings in Schenna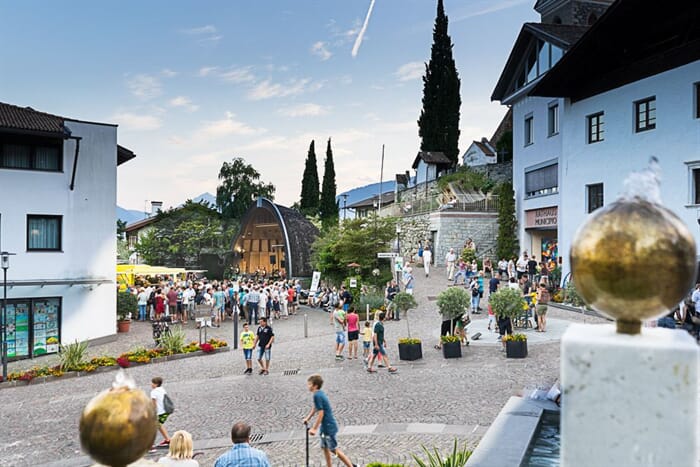 Finally the long summer evenings in the Merano region begin again, the village of Schenna kicks things off! Under the theme "Music & Shopping" it's loud on the Raiffeisenplatz, while the stores stay open longer for an evening shopping trip. Ideal to end the vacation day in a relaxed atmosphere with the last rays of sunshine and a sparkling drink in your hand!

Wednesday, 26.05. From 8 p.m. Live music
Wednesday, 02.06. From 8 p.m. Live music

Opening hours of the stores: from 8 to 9.30 p.m.
Free entrance
Visit the bridgehead museum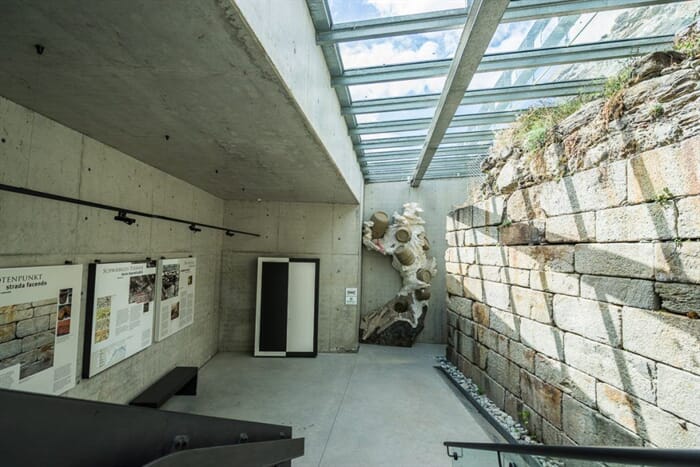 Long museum visits are not your thing? But you still want to take some culture with you during your stay? Then just visit the Brückenkopf Museum in Lagundo! The probably smallest museum in the Alps deals directly "on the object" with a historical bridgehead and its history, which is closely connected with the Via Claudia Augusta, the Roman trade route! A very short but exciting museum visit is in store for you!

Open continuously from 9 to 18
Free entrance
Recommended accommodations