Welcome
to VisitMerano
The site for Merano lovers
The city of Merano and its immediate surroundings are not without reason considered the pearl of South Tyrol. The spa town lies at the confluence of the Adige and Passer rivers and had already gained a reputation as one of the most popular health resorts in Europe during the Belle Epoque. Our region owes its pleasant and truly relaxed atmosphere to the warm climate, its lovingly tended parks, the varied but elegant architecture of its buildings and the peaceful coexistence of its German and Italian populations. On Visitmeran.it you will find exciting and entertaining information about Merano, but also about the nearby towns with sights, the things to do and those accommodations that are really worth considering!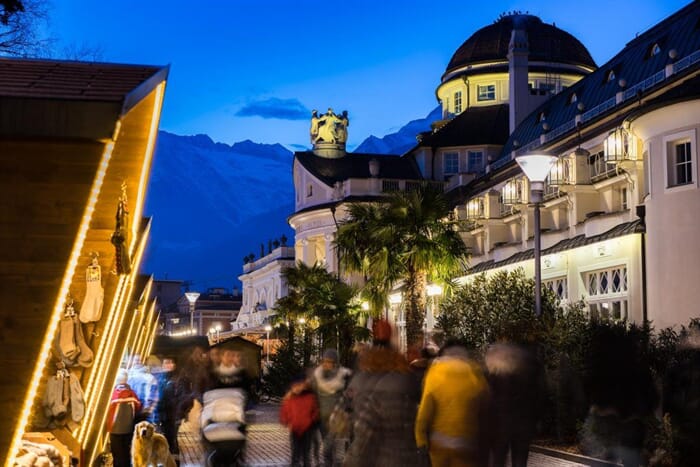 Merano Christmas Market
If you want to enrich the most contemplative time of the year with Christmas impressions, you are in good hands during Advent in Merano!
Read more
Recommended accommodations
Destinations
Learn more about the villages in Merano & surroundings