Shopping in Merano
7 Unique Shops in Merano that you should know!
The old town was already in the Middle Ages an important trading center, to this circumstance the city of Merano has to owe also it`s Portici, the most beautiful shopping mile of the Alps.
Even today
Merano
has lost nothing of its charisma in terms of trade. A stroll through the city with shopping character is simply part of a vacation in Merano, after all, nowhere are shopping fun and pleasure thanks to a wide selection of coffee and wine bars, restaurants and bistros so close together! If you have shopping in Merano in mind, here is a list of special, unique stores that you can only find here!
Monocle Pop Up Store Merano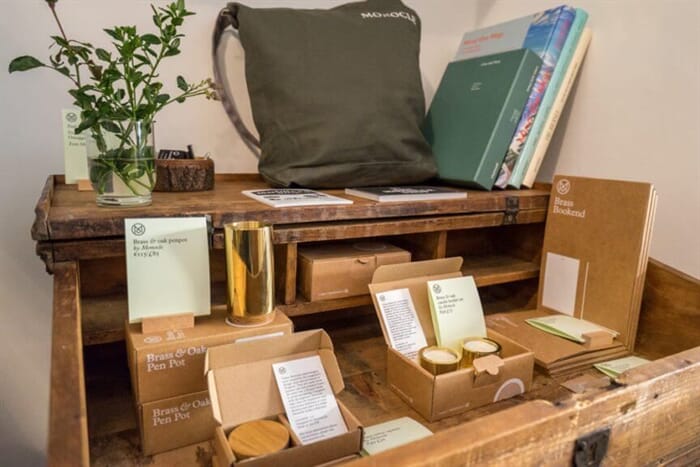 Where home and garden items last filled the shelves, cult brand Monocle has now set up shop with a Seasonal Pop Up Store. Here you can now buy required clothing, books and magazines, care products, casual stationery, bags and much more. In addition, you can have a masterful coffee to go prepared by Linda, the store manager, and take a closer look at the picturesque Maia Alta with it in hand.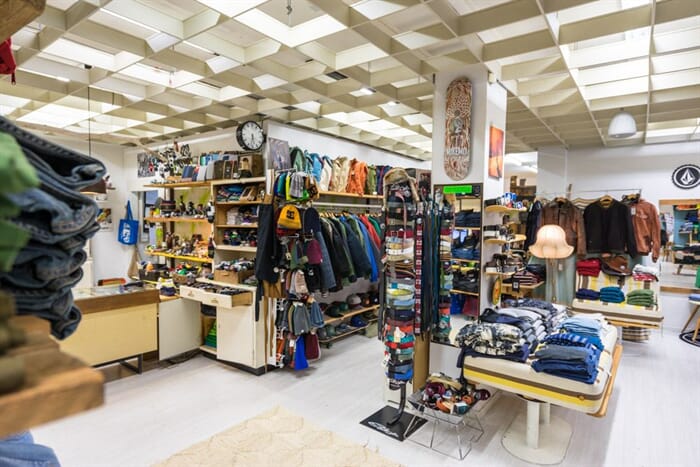 Three stores - one target group: the young and the young at heart. While children and teens lighten their parents' wallets with the required shoes and clothes without batting an eyelid, the latter also find, after initially furtive glances over the assortment, exactly the right pieces to spice up the now somewhat "classic" stock in the domestic closet.
Directly next to the main store are 2 associated stores: The one for hardware, where skilled, casual and tattooed skater types bring skateboards and snowboards, bikes and technical clothing to the man, as well as a small sidekick, which is reserved exclusively for the gentler sex. Shopping Merano for all ages!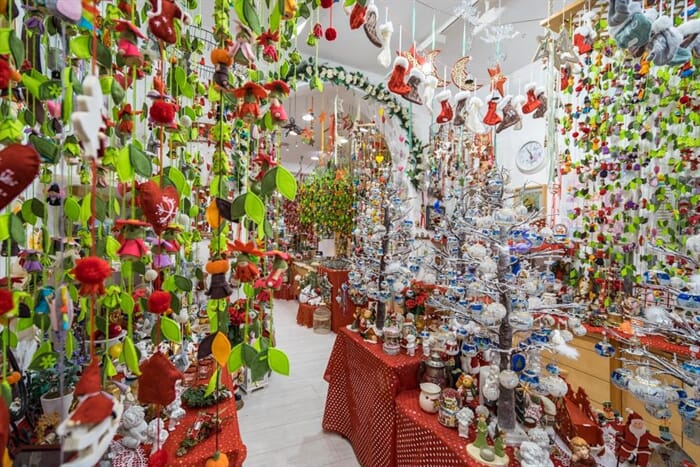 Christmas all year round? Here on Corso Libertà, directly opposite the Kurhaus, you can't help but be amazed, especially in summer temperatures: Handcrafted hangers, hand-blown Christmas baubles and hand-painted figurines from local workshops can be admired here, while the small store is filled with the ahh and oohh sounds of the ladies constantly entering.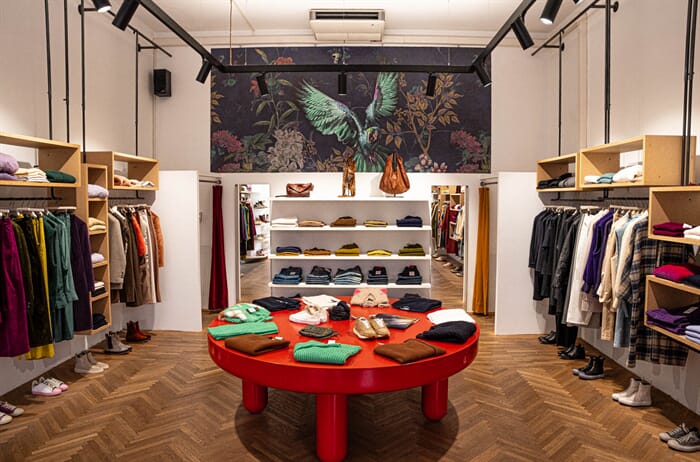 Be more yourself" in Merano is more than just a fashion store. Right in the heart of the city, Astrid and Stephan have created a place where fashion and quality go hand in hand. They're all about casual chic that not only looks good but feels that way too. With a clear emphasis on Italian brands, they offer exclusivity that you won't find everywhere: Barena Venezia, influenced by the charm of Venice; the trendy men's jackets by Manifatture Ceccarelli; or handcrafted shoes from brands like Shoto and Officine Creative, to name a few of the more renowned ones. "Be more yourself" isn't just about unique fashion, it's also about personal and friendly advice in a relaxed atmosphere. A visit here? More than just shopping - it's an experience.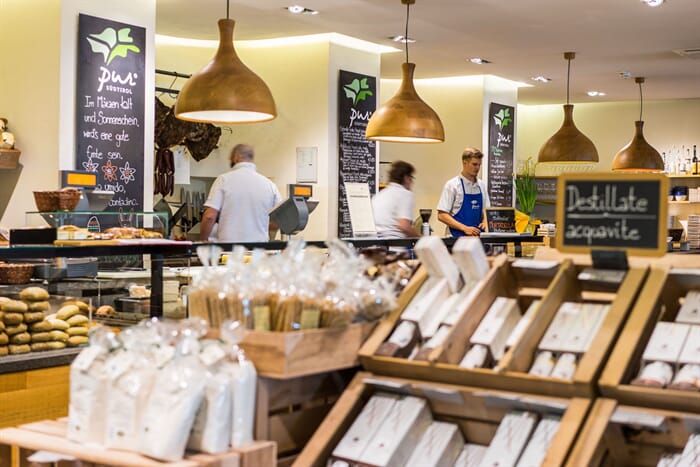 Within just a few years, Pur Südtirol has earned the reputation of being Merano's most famous store - and rightly so! Here - in the magnificent Kurhaus - only products from South Tyrol are offered. In order to live up to its name, Pur Südtirol subjects every supplier - from the farmer's wife who makes herbal teas to the large wine producer - to a rigid admission and control procedure to guarantee the origin and authenticity of the products offered in the store. This does not mean anything other than that you can buy juices, wines, bacon, cheese, jams, bread and much more here from the heart and with a clear conscience without hesitation - you are guaranteed to bring home some of the best food South Tyrol has to offer!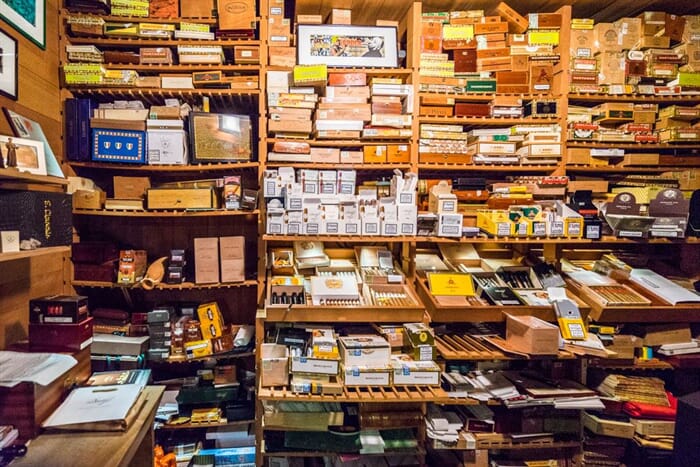 Even from the outside, this tobacconist stands out for its mighty entrance door and the oversized copper pipes directly above it: these serve to ventilate the huge humidor behind the actual sales room, where thousands of cigars from all over the world are stored. A steep staircase takes you - if you belong to the inner circle - to the inner sanctum: the tasting room, where Pavarotti and many other high-ranking personalities have enjoyed rum and cigars with Otto Garber(†2013).
Directly opposite the parish church, between the arcades and the parish church is one of those special stores that you like to rush past much too quickly, if you are not a friend of fine arts with an eye for the special.
But once you enter the store, you will discover a gem, indeed: Otto, the unobtrusive and friendly owner will show you small old furniture from the Far East, scarves, jewelry, small and large furnishings, explain the difference between old and new lamps and awaken your enthusiasm for unique decorative elements. For example, have you ever heard of tile-sized sheet metal decorations that adorned the ceilings of stately homes in the United States? Here you can buy them, rearranged as a picture and unique. Like the Dasda.
Recommended accommodations