Star gazing on the "Spieler"
Nightlife in the mountains
The player, a relatively flat hilltop located between the skiing and hiking area Merano 2000 and the elongated ridge that leads to the "Stoanernen Mandlen", is considered a popular destination for excursionists who have set an easily accessible viewing platform as their daily goal.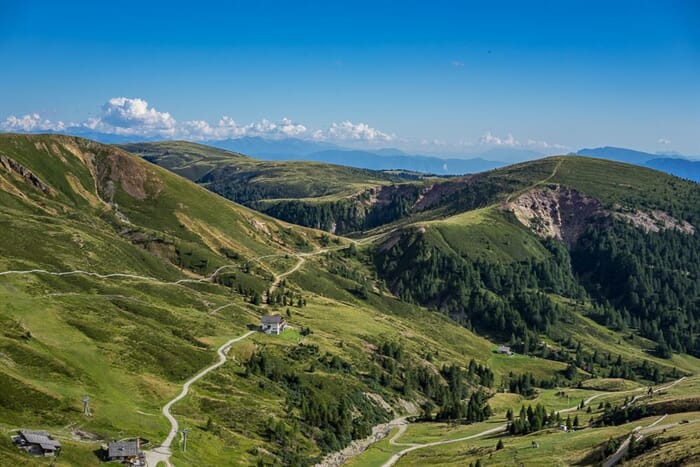 The Spieler by day (right in the picture). In the center of the picture the Meraner Hut:
Thanks to its exposed position and orientation, the "Spieler" is also ideal for a night hike, it is easy to climb through simple terrain with the appropriate equipment (sturdy shoes, warm clothing, headlamp..) even in the dark without any problems.

Once at the top, a gigantic 360 degree view of the starry sky over Merano opens up! While the residual light of the city still shimmers highs in the west with clouds, the dark Sarntal Alps guarantee a light-free view of the surrounding peaks of Ifinger, Plattenspitze and Mittager without any interference from light sources.