The Monte Scena is the mountain between Scena above Merano and the Monte Ivigna massif. This mountain area starts above the Waal Path of Scena and ends below the walls of Monte Ivigna.
Experienced hikers go to the Monte Scena directly from the village center and use one of the numerous hiking trails to ascend to the family alp Taser, to the Gsteier or to the Eggerhof. From there you can reach all hiking destinations, peaks and alpine pastures via the Taser High Trail.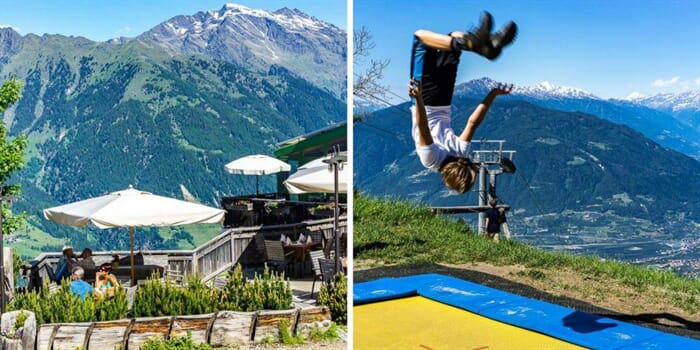 Start and finish point for everyone who comes up from the valley with the cable car of the same name. The Taser Familien Alm is, as its name suggests, very popular with families: for children of all ages you will find the right pastime here, there is a large playground, a professional (Eurotramp!) trampoline, a petting zoo, a small lake and even a high ropes course!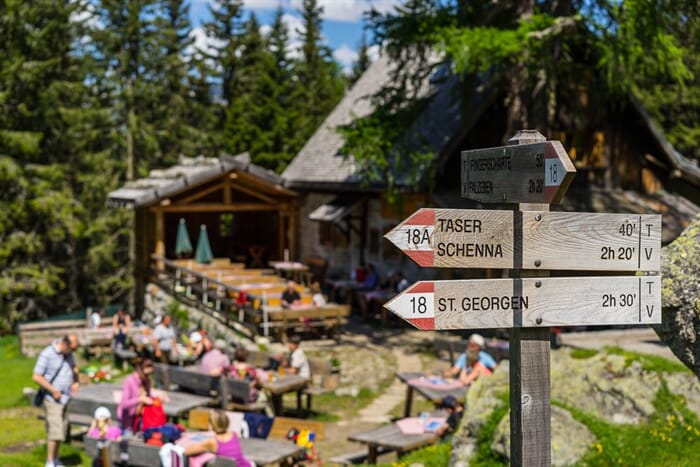 Just below the forest line, a wide, grassy aisle suddenly opens up, giving you a view of the Mount Ifinger and its neighbor, the Mount Hirzer: You have arrived at the Ifinger hut. An accordion is playing, children are playing on a large rock right next to it and in the shade of the Tyrolean flag, the innkeeper is carrying out huge portions of very tasty hut noodles and Kaiserschmarren, that's how it should be!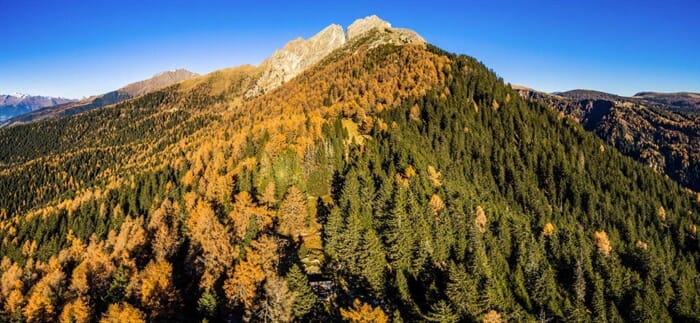 After a short rest at the Ifinger hut you can tackle an easy peak - the Lawand. At first, the climb is moderately steep for about 150 meters, then a romantic forest path leads flat out to Lenzeben, a forest clearing that offers a view of the city of Merano in the valley and Merano 2000 on the next mountain to the south. Here, from the Taser high trail, an exposed but safe and easy hiking trail leads to the Lawand Peak, where you can enjoy the view in peace and quiet.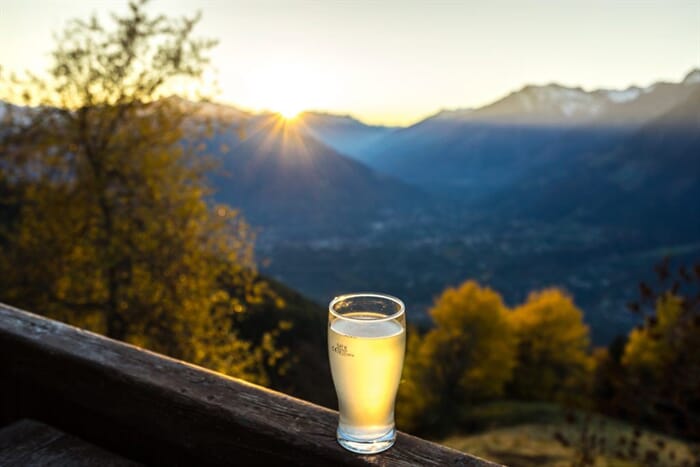 A very rustic mountain inn, equipped with a very special charm. The Taser high trail leads directly past here, on the sunny terrace the homemade juices taste especially good after an eventful day of hiking in the last rays of sunshine!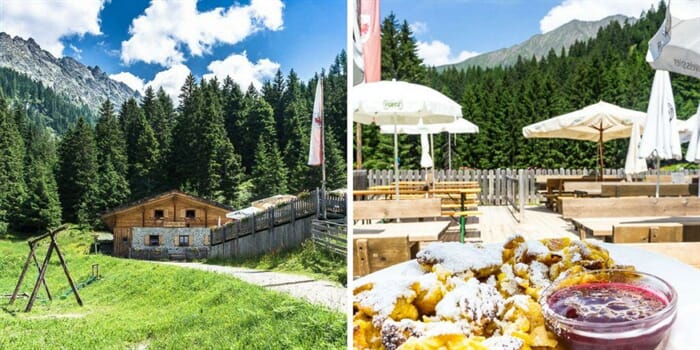 Well protected by the steep walls of the Ifinger massif, the Streitweider Alm is located at 1560 meters above sea level. This means that from the Taser cable car (1450m) you only have to tackle a little over 100 meters of altitude, which are spread over an enchanting forest path, to get to the Streitweider Hut. While you are excellently served on the large terrace, you can consider returning to Scena via the wide forest path, which starts here, instead of returning to the cable car. From here you can also reach the Hirzer hiking area via Videgg.