Clearly, Merano with its surroundings is an absolute hiking mecca! The nice thing about it, there are countless hiking opportunities in such close proximity that after most hikes you can still easily go to the city for an ice cream and a stroll in the city or- why not visit the thermal baths to follow the hiking route again from the pools.
The Merano region offers 4 large hiking areas with different characteristics, all of which can be reached by cable cars or chair and gondola lifts: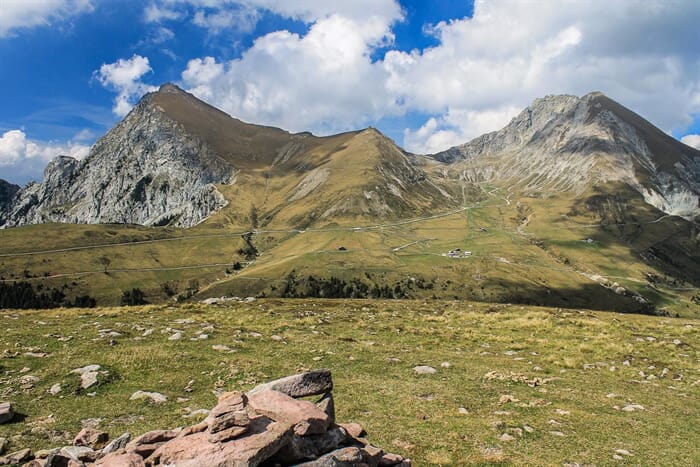 With the mountains of Avelengo, Mount Salto, Mount Ivigna the area of Merano 2000 belongs to the list of things to do for all nature lovers! Easy to reach by car and with the new Merano 2000 cable car. The best trails start at the Falzeben parking lot, at the "Grüner Baum" in Verano and at the Edelweiss between Avelengo and Verano.
Read more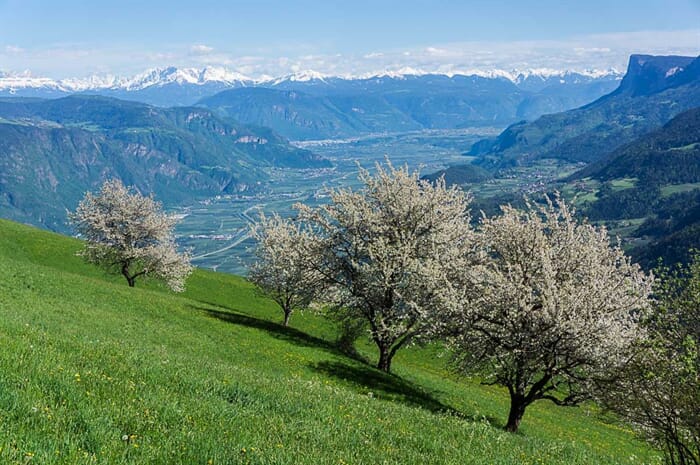 Best to reach with the cable car San Vigilio from Lana (10 minutes by car from Merano) The best routes start directly at the top station of the cable car and lead in the direction of Val d'Ultimo or Naturno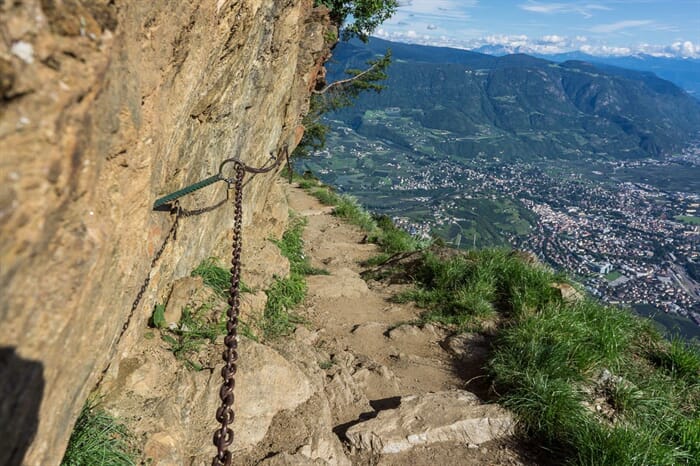 The best way to reach it is with the Hochmut cable car from Tirolo or the train from Velloi. At the mountain stations of the cable cars start very demanding tours to the peaks of the Texelgruppe , which are up to 3000 meters high and partly require some alpine experience. A dream view of the Merano basin is guaranteed!
The area around Monte Lucco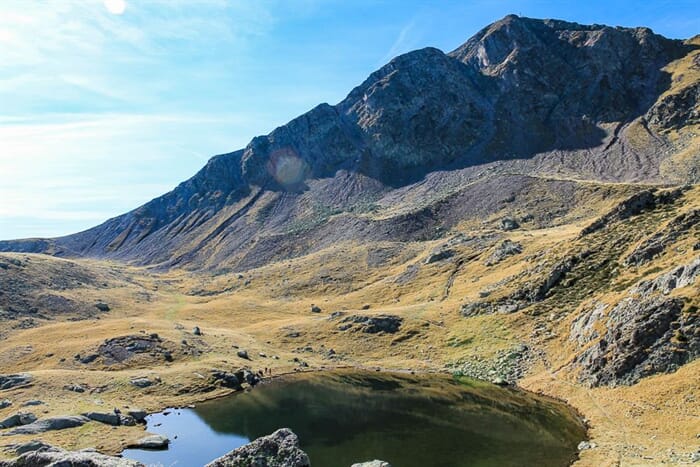 To reach by car via Lana, from there to the Passo Palade. From there up via the Laugenalm or the Gfrillner Alm, at the Laugensee you can decide whether you want to climb the small or the big Laugen Peak.
Recommended accommodations