Mountaincarting in Plan
Great fun for the whole family
The cozy mountain village of Plan, with its wildly romantic mountain landscape, forms the head of the Passeier Valley north of Merano at 1600 meters above sea level. The small village is considered a snow-sure winter paradise and cool, quiet summer retreat for all those who want to escape the often bubbling heat of the Merano valley basin in the warm season.
Numerous hiking opportunities are offered here in untouched nature, the Merano High Altitude Trail passes by here, hiking routes start from here to both the Texel Group Nature Park and the Ötztal Alps.
A particularly suitable hike for families is the Panorama Trail, which originates at the mountain station of the Grünboden Express cable car and leads back to Plan via the Faltschnal Hut. After all, despite the wonderful natural landscape, (lazy) children and teenagers can get bored, so the enterprising lift company has come up with a special attraction:
Mountain carts are driveless trikes with sturdy steel frames, thick tires and powerful disc brakes. The low center of gravity of the rider and the wide steering angle ensure that everyone immediately feels comfortable on these vehicles and can enjoy the rapid descent after the first few meters.
The Mountaincarts are transported with the gondola up to 2000 meters above sea level, where there is a short briefing after handing over the protective equipment (helmet). Then the descent can already start, fortunately Newton invented the gravity, one may think again and again, if it goes over the forest way back in the direction of Pfelders. Those who want to take it easy can do so, and also enjoy nature during the ride. For most, however, once they have internalized the play with the brakes, there is no stopping them: they accelerate, brake sharply and drift. Yes, there is drifting: The brakes are designed so that each brake only brakes the respective wheel (left-right), which children and young people, but also the child in man to truly acrobatic maneuvers.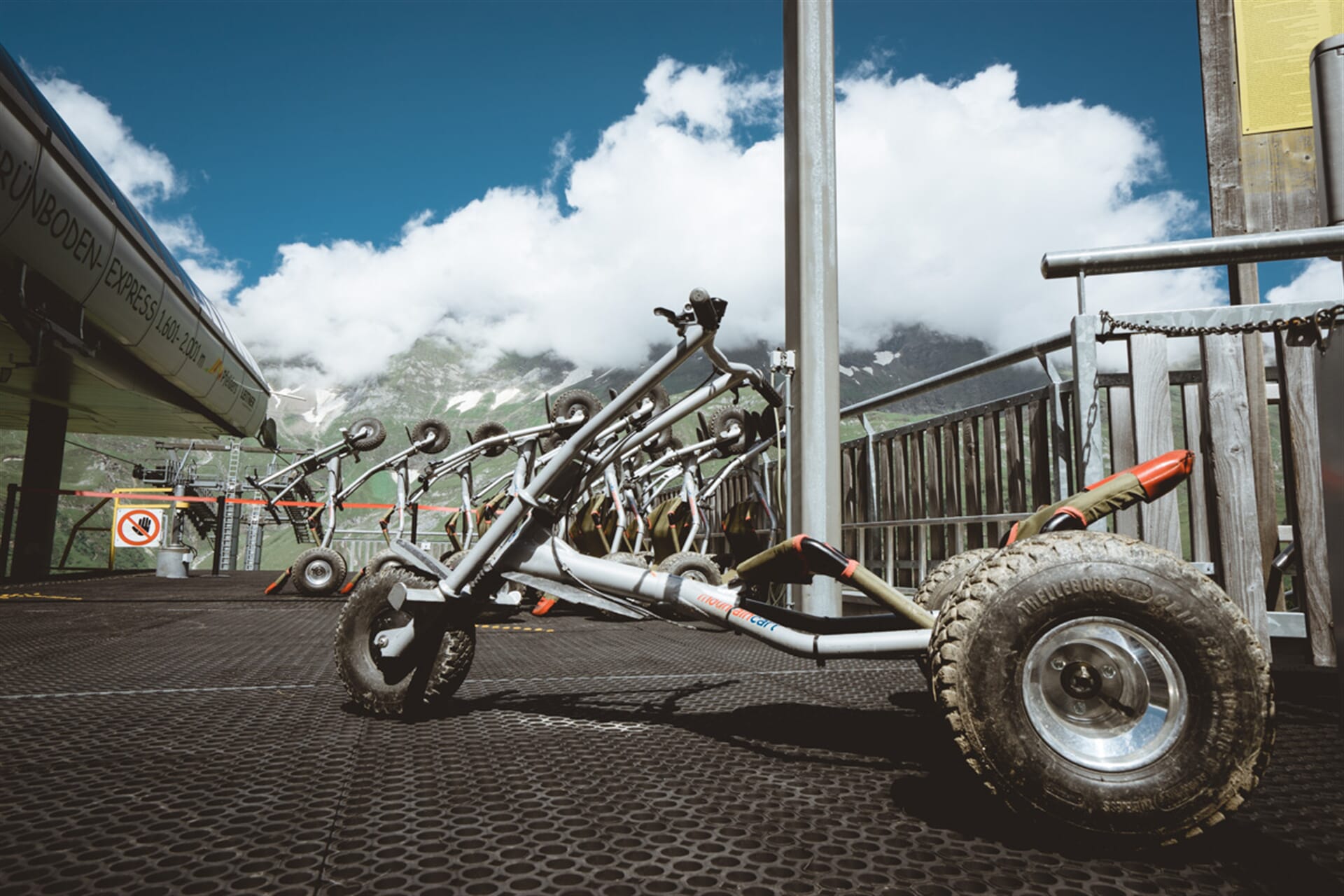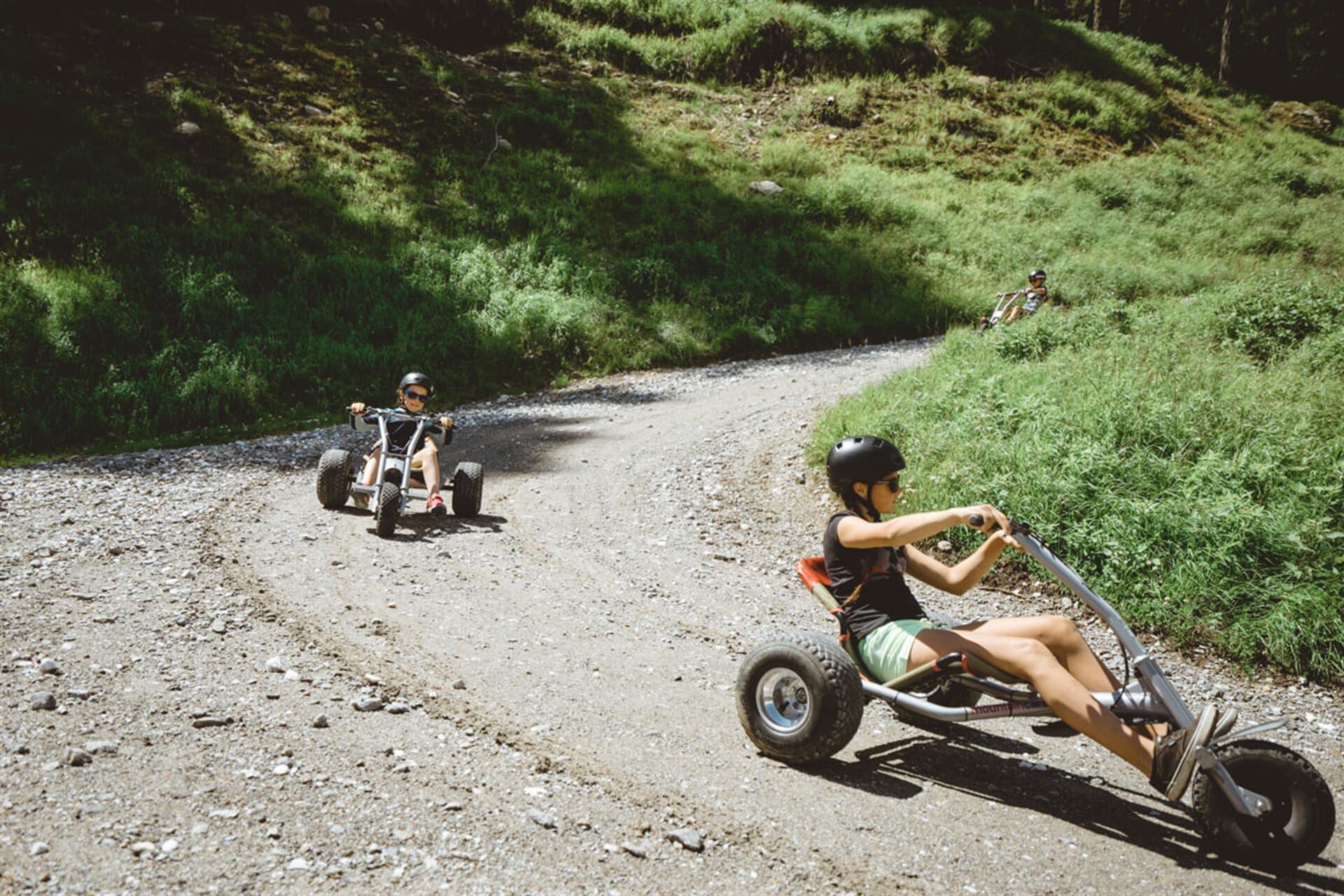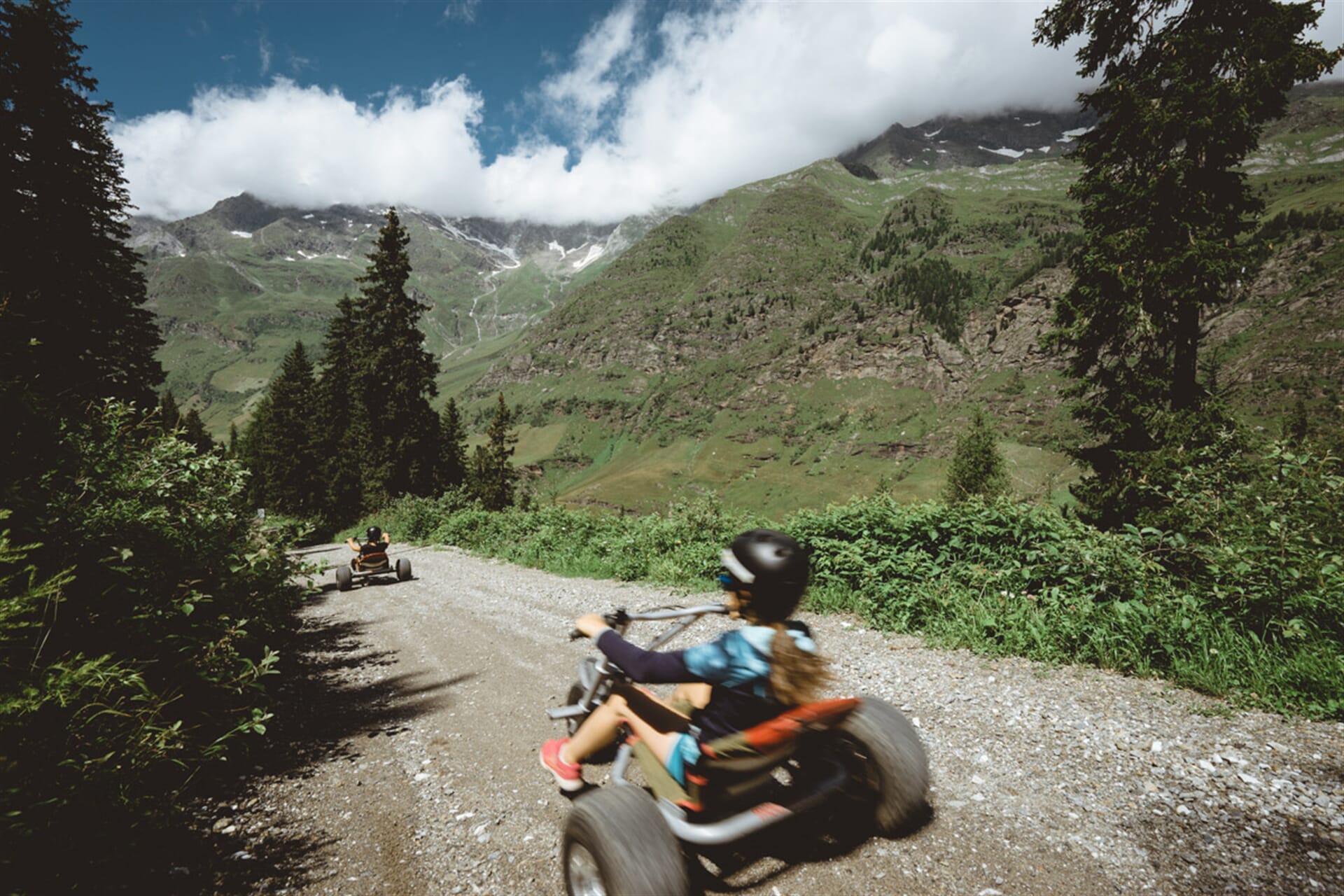 Once at the valley station, the descent seems far too short. Fortunately, you can buy hourly and two-hour tickets to experience this experience repeatedly, which has high potential to provide children, young people and adults for bright eyes and an unforgettable day - in harmony with nature!