Restaurants in Merano
that you should visit!
Typical South Tyrolean dishes such as hearty dumplings at a farmer`s tavern? Or fine fish dishes? A Kaiserschmarren at the alpine hut? Italian starters? Pizza?
Merano's cuisine is characterized by South Tyrolean and Italian influences. And you'll get the best of both worlds on your table here: in the trattoria under zhe Merano Portici, at the farms on Merano's sun-drenched slopes, but also at the many mountain and alpine huts. Whether it's a coffee on the promenade, an aperitivo on a breezy piazza, or a fine meal in one of the city's cozy restaurants: as a vacationer, you'll love Merano. Here you'll find Bella Italia mixed with traditional South Tyrolean joie de vivre. The Mediterranean climate with 300 days of sunshine a year and the mix of medieval and modern architecture provides the relaxed attitude to life in the city, where two cultures meet.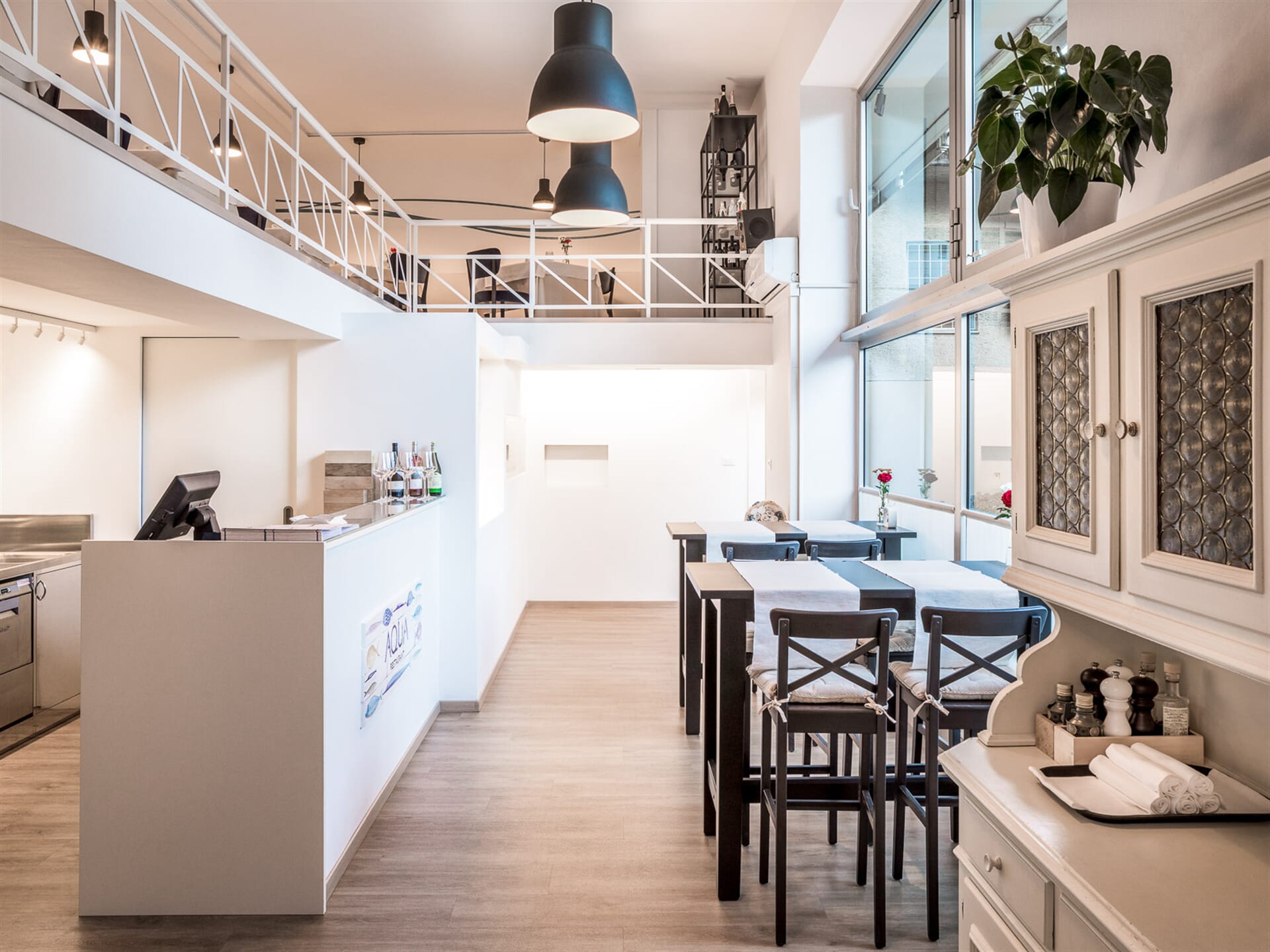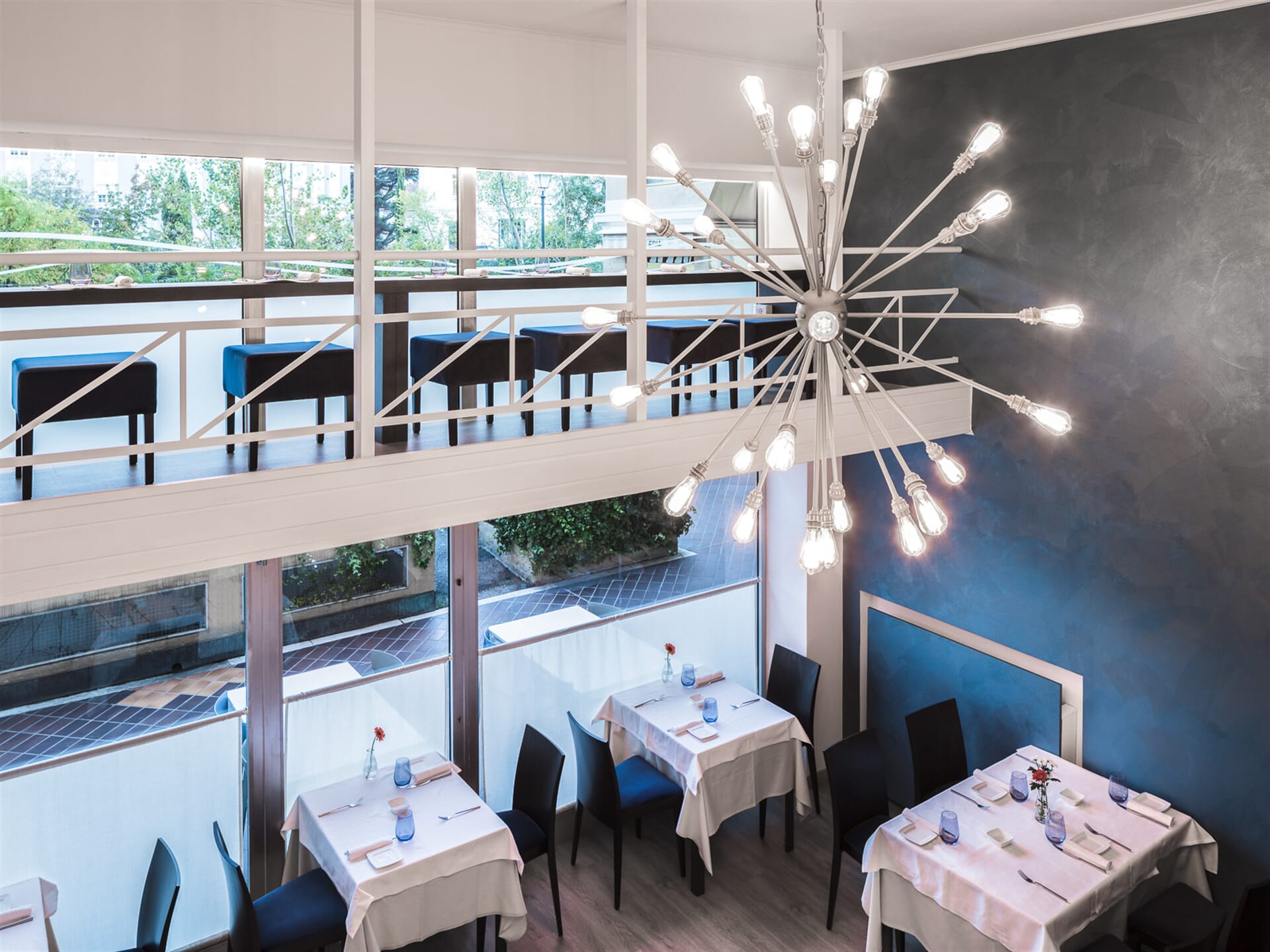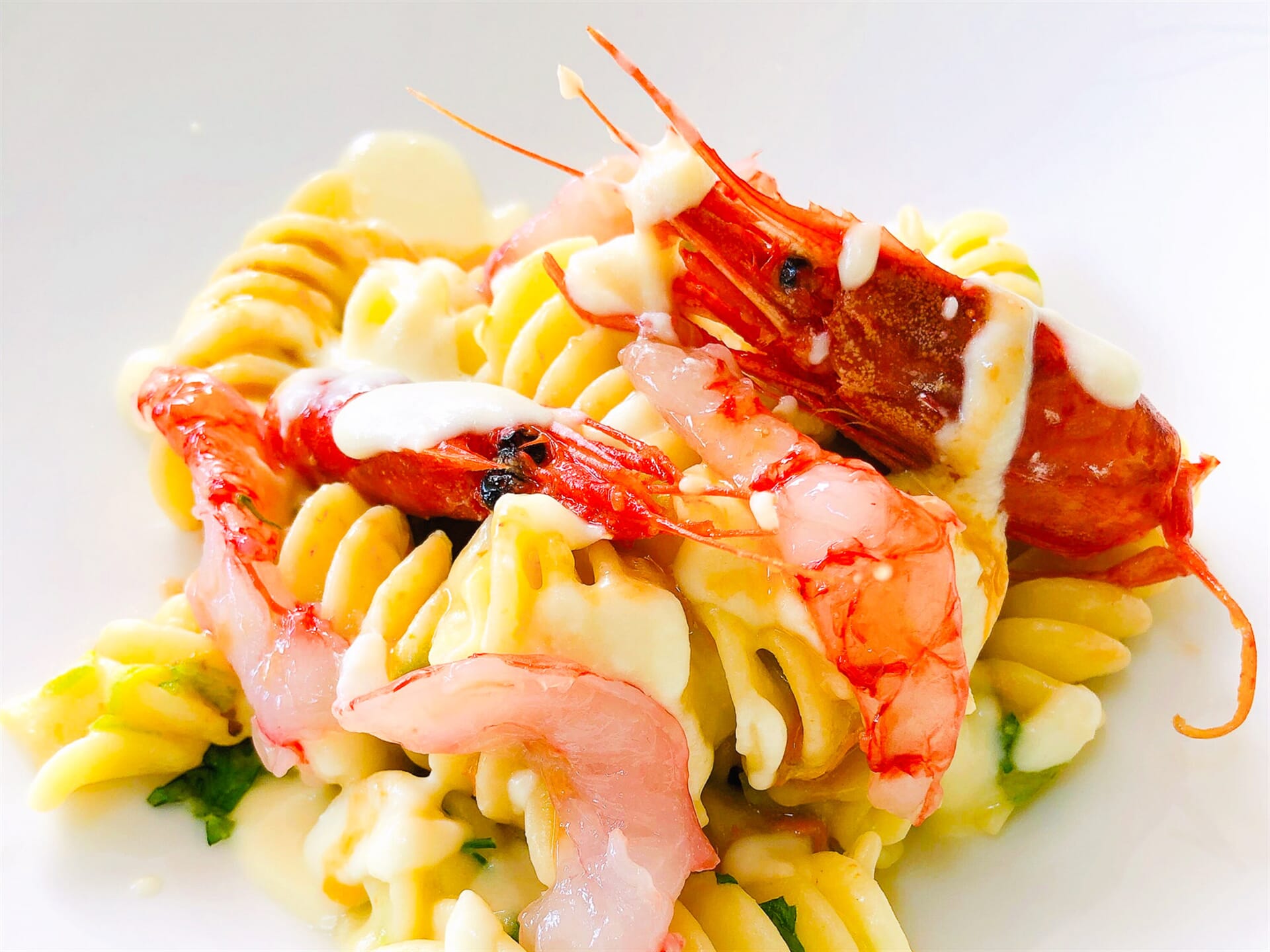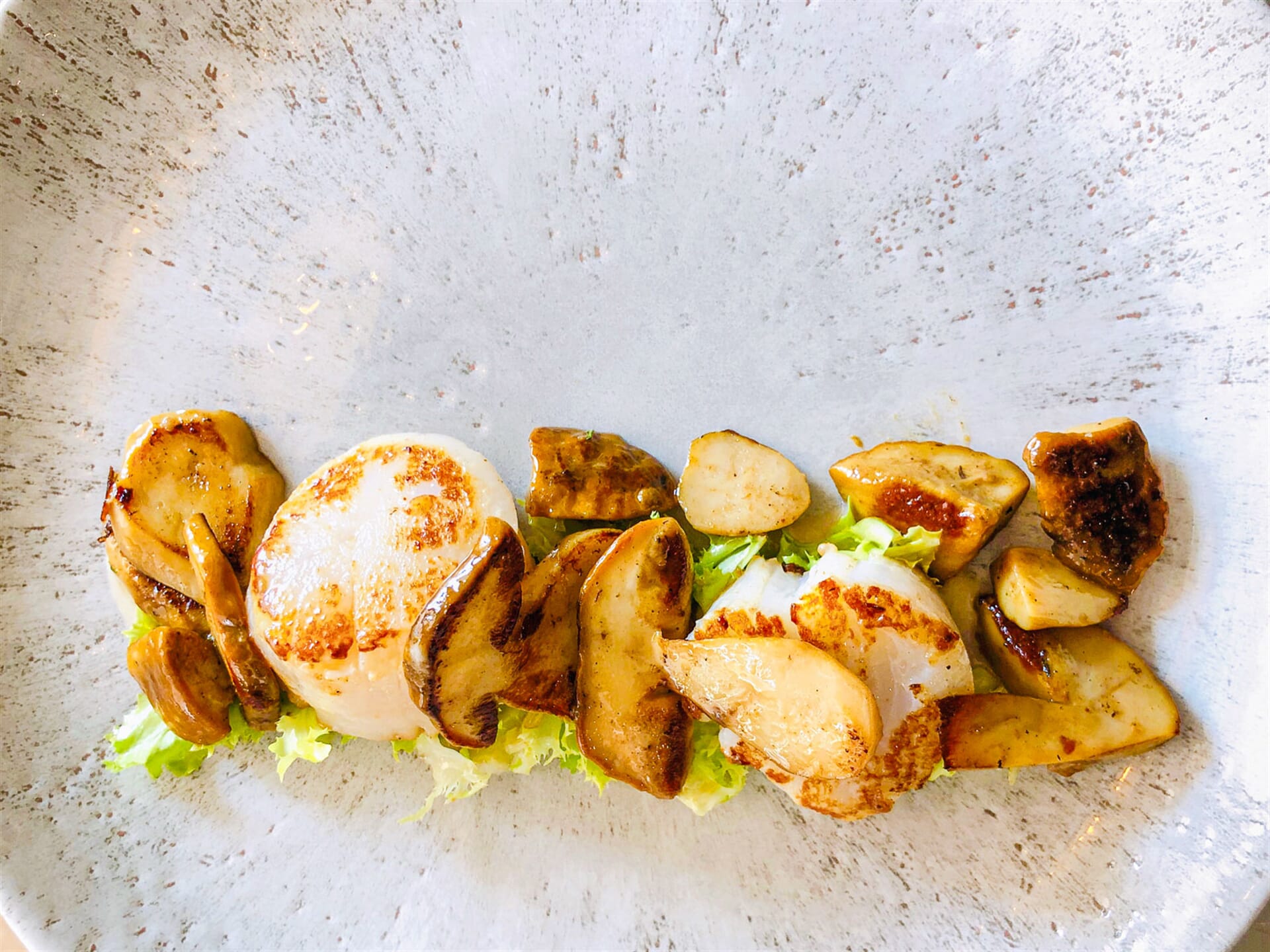 Carlon Scuterio has already been living in Merano for 6 years, where love brought him. The doctor of economics comes from the south of Italy, from Salerno. And after he ran out of a real "Italian" restaurant here, he quickly opened the well-known pizzeria "La Smorfia" himself to delight his guests with the real Pizza Napoletana, but also with Mediterranean cuisine. Recently Carlo, together with Francesco Cacciapaglia from Puglia, has opened a very Italian restaurant, Aqua, which specializes in fish specialties. Chef Francesco, who has made an excellent name for himself at the renowned Hotel Miramonti, now stands in the open show kitchen of Aqua, which is located directly on the Passer Promenade, just a few steps from the central Theater Square. In keeping with the menu, you dine at Aqua in a very bright, clean, friendly atmosphere. Whether you dine at the small (very Italian) table for 2, side by side at the large window, or at the large tables, Aqua has a total of only 12 tables with 35 chairs, divided into 4 islands, which guarantee a very cozy, quasi intimate dining experience.

Aqua serves only freshly caught fish, which must not be farmed. "The fish must have fought, fed itself in the free sea", says Carlo, only in this way the fish is "sodo" to meet the quality standards of the Aqua. In addition to the numerous fish specialties, to which fresh homemade pasta, fresh herbs, but also chutneys from our own production come to the table, there are also 2 meat dishes on the small but fine menu. On this daily 5 starters, 5 main courses and 5 deserts are listed.

At lunchtime, a business lunch also joins the menu. This lunch menu offers the highest quality at fair prices. Within the framework of the business lunch, a classic, freshly prepared starter or an "Insalatona", a salad plate with a fish or meat base, is offered as the main course, along with water and coffee at very reasonable prices.
Info & Reservation
Ristorante Aqua
Passeggiata Lungo Passirio 56, Merano
Tel. 0473 602370
Martedì – Domenica: Ore 12:00 – 14:00 / 19:00 – 22:00
www.aqua-restaurant.it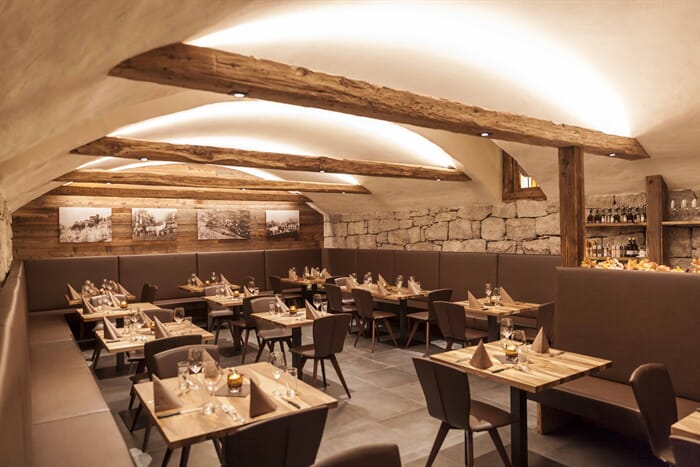 A few minutes by car from Merano in the direction of Lana is located in the village of Cermes the newly opened inn Sapperlot from the end of March 2021. Here you can expect a modern inn in old walls, tastefully furnished, lovingly decorated with a really warm and smart care of the young owners Markus alias Mäx and his Maria and your longtime team. For the weekend evenings as well as Sunday at noon you should book in time, otherwise you may make the trip for nothing. The attractive menu delights one with a finely interpreted Wirtshaus cuisine. In addition, there is still at the table prepared beefsteak tartar, meat fondue of your choice in soup or oil and a hearty selection of crispy pizzas. Because at Sapperlot, in addition to the kitchen team, there is a renowned pizza maker at work. The wine list has a few surprises in store: wine cellars and estates of the nearby surroundings with good drops that you wouldn't know otherwise and at a really fair price. In front of the inn is also a large (free) parking lot directly in front of the house.
www.sapperlot.it
Ristorante Kallmuenz
Piazza della Renna/ Merano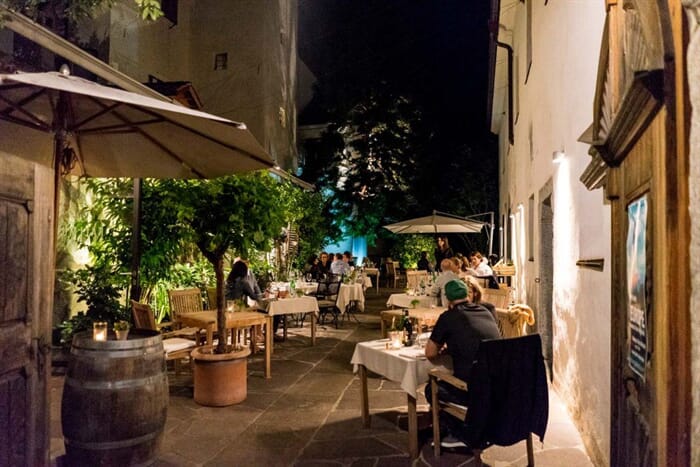 A restaurant perfectly integrated into very old walls, a tranquil courtyard and a lively aperitivo bar. All this, but above all a fine cuisine, which relies on a small menu, but exclusively on fresh ingredients, you will find in the restaurant Kallmünz, which is located in the city center, at the upper end of the Sandplatz in the castle of the same name.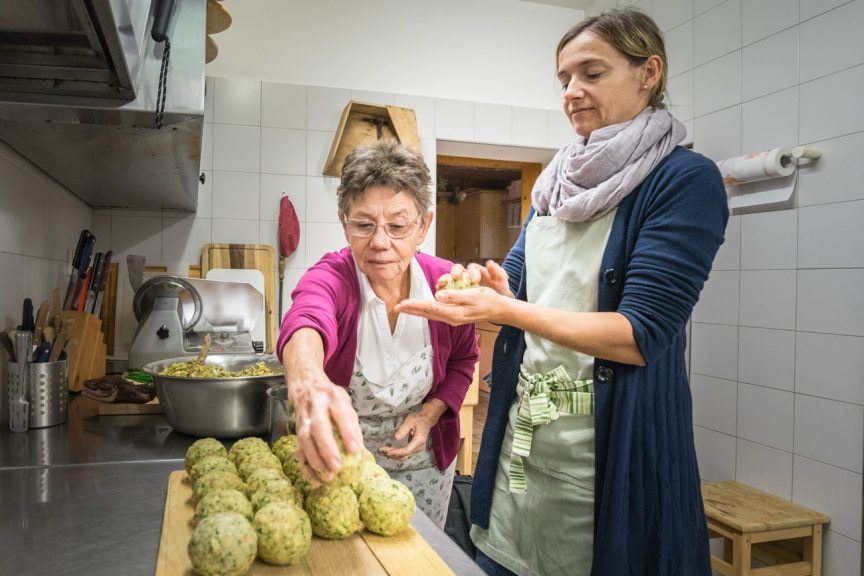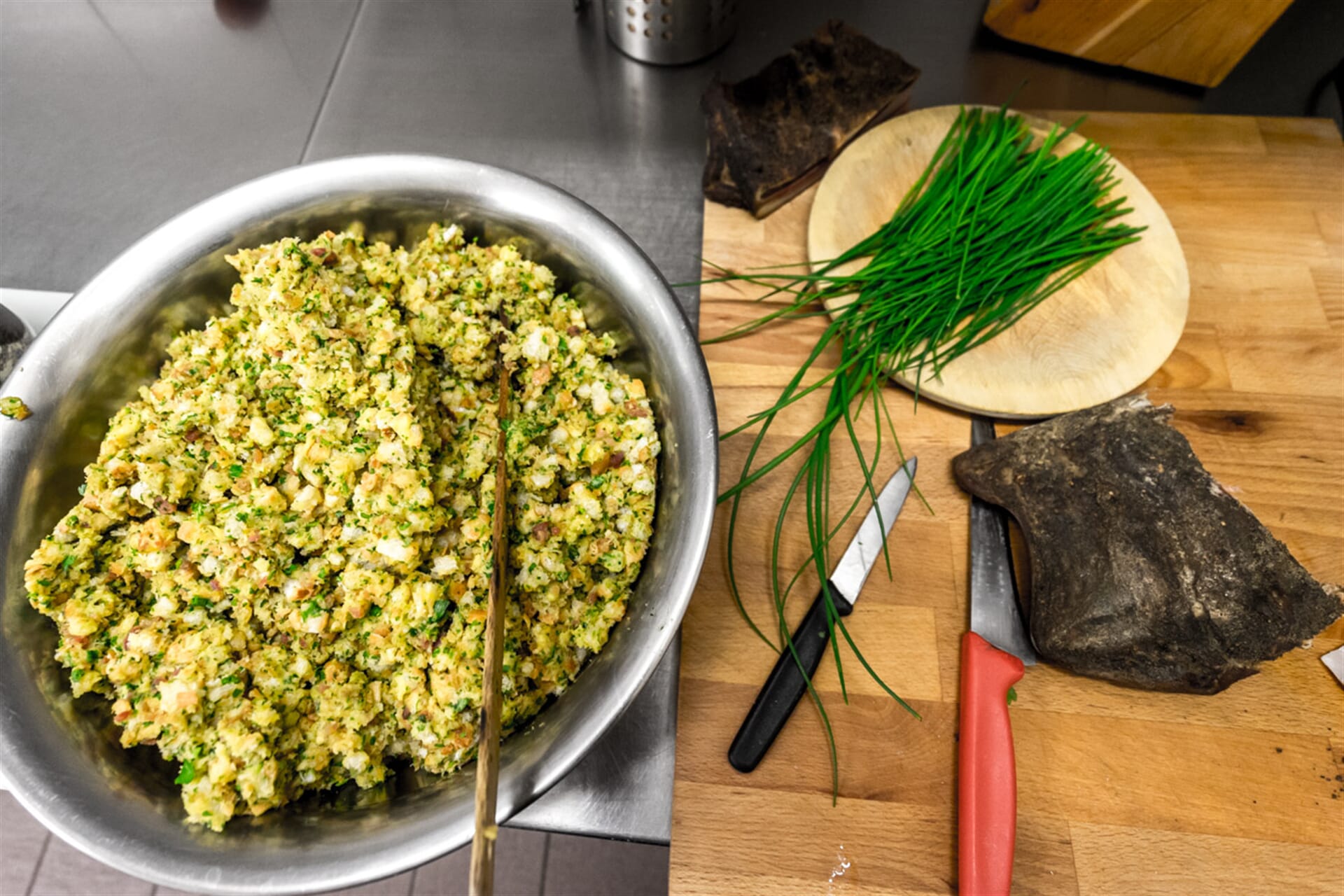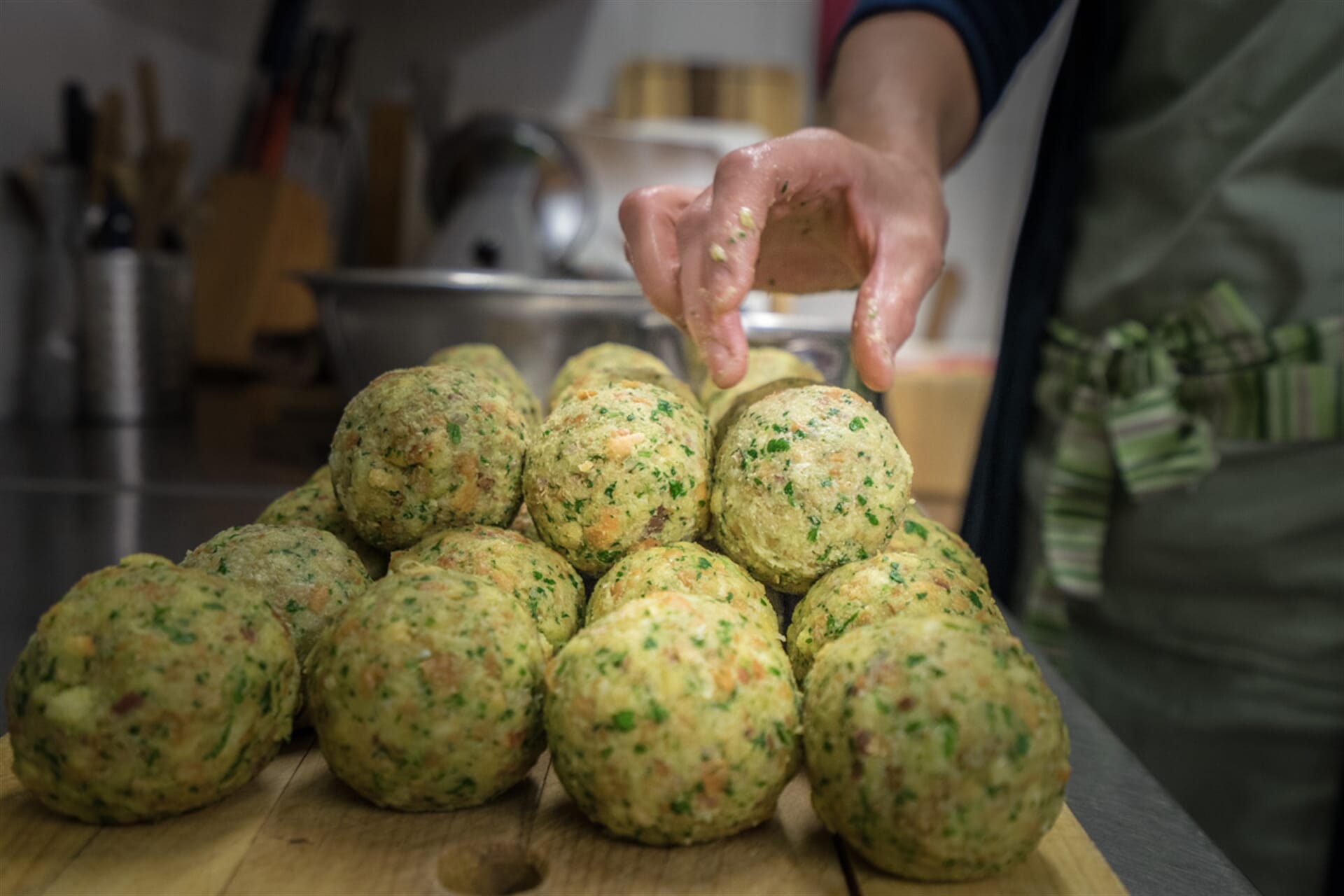 At Unterweiher Hof, high above Merano you can look forward to high peasant cuisine with many ingredients from their own farm and garden, a wonderful terrace and plenty of views. Farmer Christian and wife Hilde keep their restaurant open on weekends in January and February, daily from March to May and in September, October and November.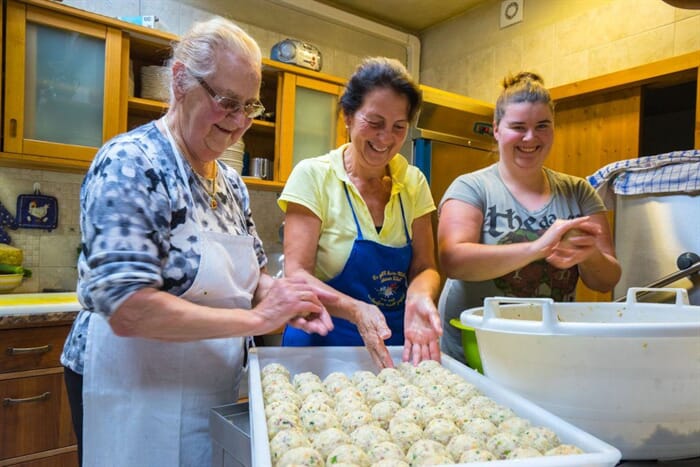 The Rauthof is a small empire surrounded by vineyards in the immediate vicinity of Katzenstein Castle on the slopes above Sinich. In the kitchen, three generations of women of the Fieg family are responsible, who mainly refine products from their own production into true masterpieces of regional cuisine and bring them to the plate.
There are no excuses, you must have seen the Signorvino! Bright vaulted ceilings under the Merano arcades, fresh wines and tasty antipasti and small dishes are offered here. A large selection of Italian wines, sorted by region can be tasted on site and purchased at fair prices. The highlight: If you want to have a bite to eat, the bottle here at the table costs the same as in the purchase at the checkout.
Recommended accommodations