The Texel Group
North of Merano
The Texel mountain range lies to the north of Merano, above Tirolo, and marks the end of the Merano basin with its peaks up to an altitude of 3000 meters.
The Texel Group, which belongs to the municipality of Tirolo, is best known for the Sopranes Lakes, the highest Lake District in Europe.

The easiest way to reach the Texel Group is by cable car: two of them take you from the immediate vicinity of Merano to the starting point: the Hochmuth cable car (650 - 1400 m) from Tirolo and the Texelbahn (633 - 1544 m) from Rablà/ Parcines. The Vellau - Leiteralm cable car from Lagundo also takes you up to 1500 m above sea level.
All three lifts have sufficient parking spaces (free of charge) at their respective valley stations.
The local mountain of Tirol is one of the most popular hiking destinations in the Texel Group. From the Hochmuth cable car you have to climb about 900 meters in about 2 hours before you can pour yourself a cup of tea. A magnificent panorama awaits you at the 2294 meter high summit.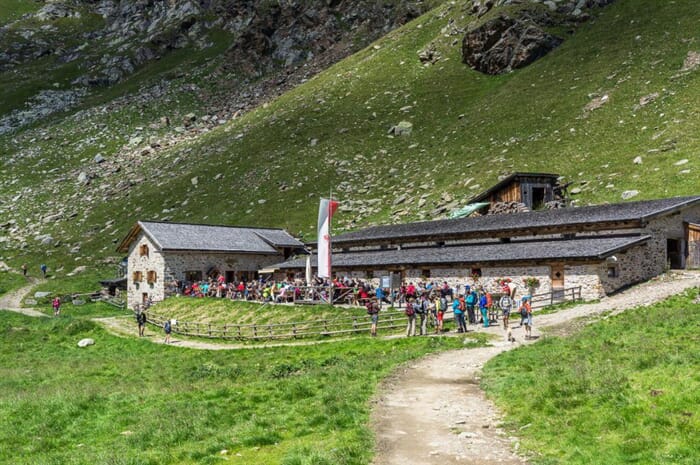 The only managed alpine hut in the Spronser Lake area is located directly at the two lower Spronser lakes. As a member of the initiative "Echte Qualität am Berg" (real quality on the mountain), Sepp and his family guarantee the very best South Tyrolean alpine food throughout the entire hiking season. Thanks to the commendable social media activity of the host family, you can keep yourself informed about news on the Oberkaser Hut page on Facekook.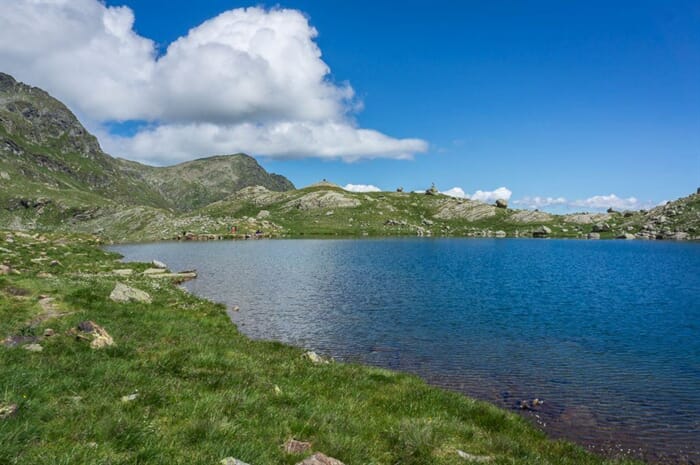 It is difficult to describe the Spronser lakes without falling into superlatives again and again. The fact is: at an altitude of between 2117 and 2589 meters above sea level, there are 10 different lakes ranging from the size of a small swimming pond (Mückensee) to the long lake, which is 1000 meters long. Between the middle and lower lakes thunders in addition a picturesque waterfall in the direction of Oberkaser Hut.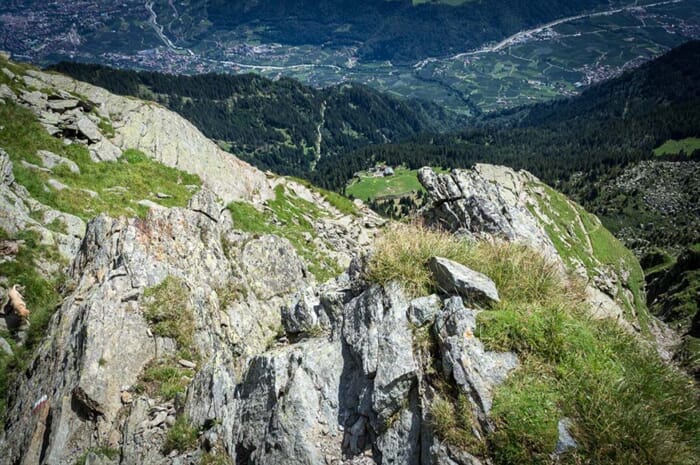 This passage between the area of the Spronser lakes and the Meraner valley near Parcines is steep, exposed and dangerous. At the same time, however, the ascent of the Hochgang cleft is a strenuous but scenically wonderful experience. In the ascent the Hochgang cleft offers the ideal access to the Rötelspitze and the Tschigat, conversely it serves as a perfect descent for the Spronser Seen round hike and ends at the Hochganghaus.